BEST WISHES FOR 2019 !
   please note that there will be no code class  :

In January :Thursday 31st 10 am
in February : Thursday 7th 10 am
thursday 21st 10 am and 6pm
Don't forget to book MORNINGS AND EVENINGS  code classes and online collective code classes.
---
ONLINE SYSTEM FOR REGISTRATION
In order to enroll and start the classes, you need to provide through email the following documents :
4 digital ID photos and 1 digital signature (at "photo booth"or photographer)

1 copy or your current "carte de séjour" (or passport for European citizen).
1 copy of a proof of residence, and INVOICE,  at your name, dated of LESS than 6 months.
1 copy of your home country license (if you have one).


 for students age 21 and less : 1 copy of the ASSR

your cell phone number and email address.

 we need to know if you wear contact of glasses to drive, and if you already start in another school.
Once we receive everything you'll  have our confirmation and then you can make an appointment to  start the class and make your payment
---
Collective code classes at  driving school :
Monday,  Tuesday, Thursday and Friday   from 10:00 am to 12:00 pm
Tuesday and Thursday from 06:00 pm to 08:00 pm
Saturday from 08:30 am to 10:30 am AND 11:00 am to 01:00 pm
see on our calendar the online collective code classes
ONLINE Collective code classes :
Monday from 03:30 to 5:30 and 6pm to 8pm
Tuesday from 12am to 2pm
Wednesday from 6pm to 8pm
subject to cancellation if there are not enough participants.
Individual Driving Classes are given :
Monday to Friday from 9 am to 8 pm

Saturday Morning from 9 am to 2 pm
---
Vacation time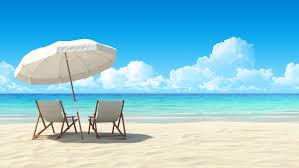 The FEHRENBACH DRIVING SCHOOL informs you regularly about exceptions and holidays vacation.