Covid Informations
We remind you the instructions regarding our activity in the context of Covid.
Email address to use : fehrenbach@frenchlicense.eu
The code classes will be online. (When you don't have any more credit, contact us, we will load more).
The government gives code and driving exams.
During the driving exam, you'll need to come with a CHIRURGICAL MASK and keep it. The important controls will be cleaned with disinfectant.
YOU ARE INTERESTED TO JOIN OUR SCHOOL ? START ONLINE : fehrenbach@frenchlicense.eu or contact us : 01 45 06 31 17 and make an appointment before coming.
GET OUR CODE BOOK, we pack it carefully.
Keep the barrier gestures, wash your hands and wear a mask.
We remind that students who have a home country license must have it during the driving classes.
---
Online System for Registration
In order to enroll and start the classes, you need to provide through email the following documents :
4 digital ID photos and 1 digital signature (at "photo booth"or photographer)
1 copy or your current "carte de séjour" (or passport for European citizen).
1 copy of a proof of residence, and INVOICE,  at your name, dated of LESS than 6 months.
1 copy of your home country license (if you have one).
for students age 21 and less : 1 copy of the ASSR
your cell phone number and email address.
 we need to know if you wear contact of glasses to drive, and if you already start in another school.
the contract chosen completed.
Once we receive everything you'll  have our confirmation, and then you can make an appointment to  start the class and make your payment
---
Collective code classes  at school and online : submit to changes according to the sanitary conditions
see the calendar (Time to plan) to choose and book the class

Individual Driving Classes are given : from Monday to Saturday
---
Vacation time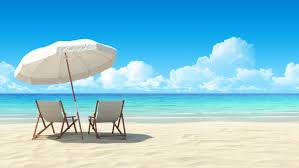 The FEHRENBACH DRIVING SCHOOL informs you regularly about exceptions and holidays vacation.