If you purchased the
online driving test
, your personalized access links appear just below (in blue).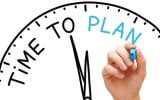 We have set up a new booking system so from 27 December 2017 you will see your bookings here.
Now you can book your course on the Time To Plan calendar.
Below is the list of your booking pass. You can buy a booking pass to book your code class online at a better price.